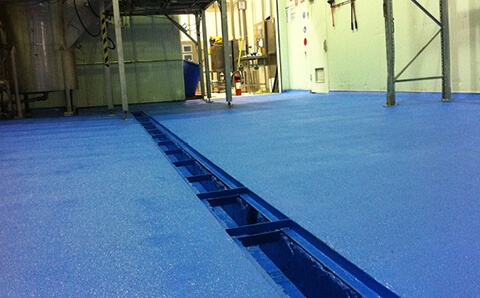 Industrial & Commercial Flooring Sydney
When it comes to finding a floor coating solution for your commercial or industrial property, it is important to ensure you are investing in a high-quality and professionally manufactured product that is made to last.
That's why you need to speak to the specialists here at Slab-Tek, one of the leading names in industrial flooring in Sydney.
Our team have years of industry experience between them, with the skill and knowledge to deliver the right flooring solution to suit your property and needs.
We can provide flooring solutions that meet the highest health and safety standards, are suitable for food production lines, and are resistant to chemical spills and abrasions. They will also work to reduce the risk of slips and falls wherever they are installed and can withstand even the harshest weather conditions.
Thanks to our premier flooring services you can make cracked, damaged and dull or worn concrete floors a thing of the past. These issues are frustrating enough on their own, but can pose a much larger safety risk to both you and your employees, and require costly and time-consuming replacements to manage.
When you work with the Slab-Tek team you will find a tailored solution to your exposed concrete floor issues without a lengthy disruption to your day-to-day operations.
For leading services in commercial flooring, Sydney clients know they can't go wrong with the team at Slab-Tek. Call 02 9642 3771 for all enquiries and to learn more about our available flooring options.