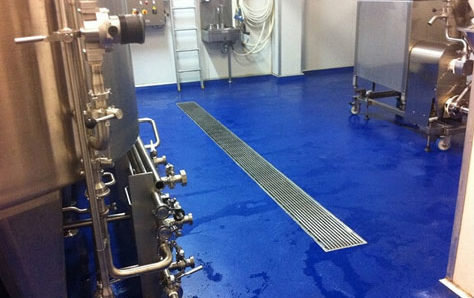 Epoxy Flooring Sydney
Are you looking for a way to protect your concrete floors and provide your commercial space with a cleaner and more professional appearance? Then epoxy flooring might be the perfect solution.
Here at Slab-Tek we offer all services and solutions in epoxy flooring across Sydney, working with clients from a diverse range of industries and businesses to deliver a flooring solution that is tailored to their property and needs.
Epoxy flooring is an affordable and effective way to protect concrete floors in your commercial property, helping to prevent wear and tear and cracks that look unattractive and can pose a serious safety risk to those working in that space.
The Slab-Tek team are specialists when it comes to epoxy flooring, taking on even the largest jobs to deliver a tried and tested flooring solution that is designed to last for years to come.
Don't put up with short-term or poor-quality flooring alternatives when it comes to your business, with epoxy flooring helping to reduce the risk of slips and falls wherever it is installed. Its built tough, meaning it will stand up to heavy weights, large machinery and frequent use day after day.
It is also resistant to dangerous or hazardous substances, meaning it is suitable for use in spaces that are used to store or transport corrosive and damaging chemicals.
To work with the leading experts in epoxy flooring, Sydney clients simply have to call the Slab-Tek team today on 02 9642 3771.