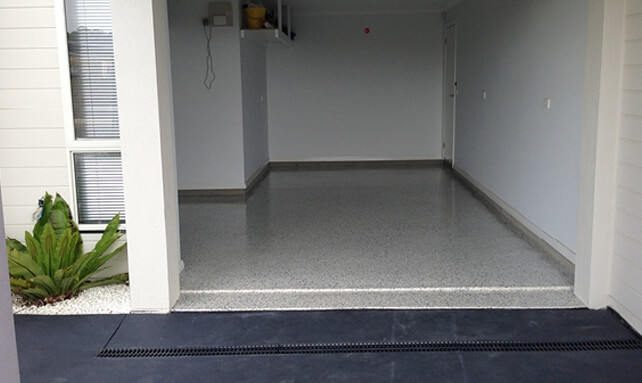 Design your garage floor to be an extension of your home colour selections. Create a showroom style garage floor. Build a tough long lasting epoxy garage floor.
Garage Floor Coatings Options
Roll on epoxy floors
Trowel on epoxy floors
Epoxy flake floors
Decorative floors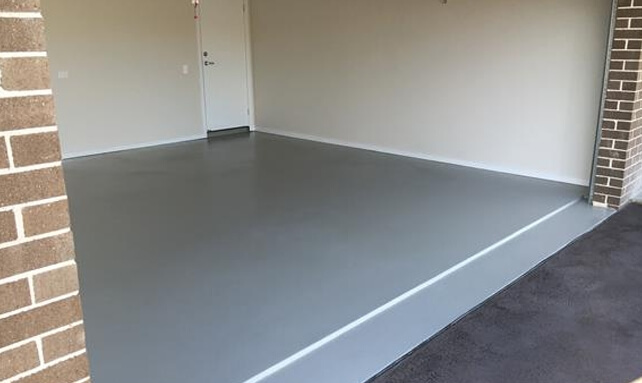 Showroom style garage floors
An epoxy garage floor is not paint on the concrete floor. Epoxy is a resin that cures to the concrete, where paint drys on concrete leaving no protective properties to the concrete floor other than the paint coating, epoxy bonds to the concrete to provide you a stronger, more durable and longer lasting floor.